Historic Preservation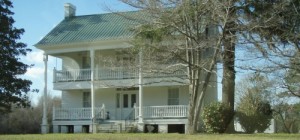 Carter Architecture recognizes the need to cherish and preserve the historic counties, landmarks, and buildings which mark our collective heritage. We are actively committed to increasing interest and awareness of this mission to the general public in addition to providing architectural renovations to ensure that they will be enjoyed by future generations to come.
Our president, Mr. Joel Carter, has been active for many years in this cause. He has been Chairman of the Horry County Board of Architectural Review since 1986 and a member of the National Trust for Historic Preservation.
Some of the projects that Carter Architecture has participated in involve the restoration of historic landmarks and buildings. Carter Architecture strives to maintain historical accuracy in its renovation projects as well as the use of careful preservation techniques. Some restoration projects include the Stone Residence (Conway, SC), the Tabor City Train Depot (masterplan), the historical Beaufort storefronts (Beaufort, SC), and the Old Savannah News Press Building (Savannah, GA).
Horry County Board of Architectural Review (HCBAR)
The Horry County Board of Architectural Review (BAR) is an agency of Horry County Government as re-established by County Ordinance titled Board of Architectural Review and Historic Preservation Ordinance No. 04-04 and adopted April 6th, 2004.
The Horry County Board of Architectural Review is responsible for accepting and administering on behalf of the County, full or partial interest in real property, including easements, that the county may have or accept as a gift or otherwise.
HCBAR endeavors to:
Provide a mechanism to identify, protect, and preserve the distinctive historical and architectural characteristics of Horry County, which represent the County's cultural, social, economic, political, and architectural history;
Foster civic pride in the beauty and accomplishments of the past as represented in Horry County's historic places;
Conserve, and improve the value of property designated as historic structures or properties or within designated historic districts;
Foster and encourage preservation, restoration, rehabilitation of structures, areas, neighborhoods, and help to prevent blight; and,
Encourage new developments reflecting and compatible with the historic character of the County.
The goal of HCBAR is to declare a matter of public policy that the protection, enhancement, perpetuation, and use of improvements of special character or special historical interest or value is a public necessity and is required in the interest of the health, prosperity, safety and welfare of the people. To preserve significant buildings, land areas, or districts having important historical, architectural, archaeological, or cultural interest and values that reflect the heritage of the County where unprecedented growth in population, economic functions, and land-use activities in the County have increasingly threatened to uproot or destroy these values, and once uprooted or destroyed, their distinctiveness is forever gone.